WHERE TALENT AND JOBS MEET. We connect great companies with great people
we place the right people in the right position, specialized in the placement of Human Resource professionals, for direct hire, contracts and temporary placement services. We promise to bring you qualified candidates who will fit within your company culture.
Find a team that brings your brand to life.Hiring well is the key to your success.We have strengthened domain expertise across the following industries
The right resources to help you achieve your career goals or find
Double your job search options with RMC. Ou recruitment expertise can be your strongest asset. Our Recruiting Team is the Best in the Business. Let us help you find what's next and keep your career in motion.
A Global Recruiting & Staffing Agency
Partner with the Best recruitment Agency in Dubai. Tell us about your workforce talent. By listening and learning about your company, we'll offer a unique solution that meets your goals. Save that valuable time and energy. Work with us instead.
Recruitment & Outsourcing Services in UAE
Our Solutions Solve all of your Recruitment needs. RMC helps businesses and organizations reach and realize the full potential of their talent. Our recruitment refers to the overall process of identifying, attracting, Screening, short-listing, and interviewing suitable candidates for jobs (either permanent or temporary)
Jobs in UAE & Middle East
We are always seeking qualified & dedicated professionals.Search our job listings and discover a variety of opportunities. We connect you with the top companies.A career in motion is how you'll thrive and prosper. We work with tons of great companies and with our strong connections, we'll help take your career forward.
The RMC blog is your one-stop destination for tips, advice and insight you can use to hire engaged and productive workers or land a challenging and fulfilling job. We also offer new research about the workplace and the latest insights into the employment market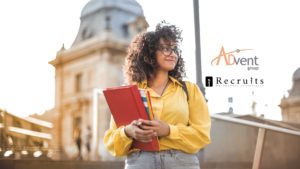 DISCOVER YOUR MBA ON 30 OCTOBER OR 3 NOVEMBER Do you want to take your career to a new level and uncover your [...]
Read More »